Ontario Health Coalition
» Proud of Canadian Public Health Care Button - pick up or shipped C.O.D.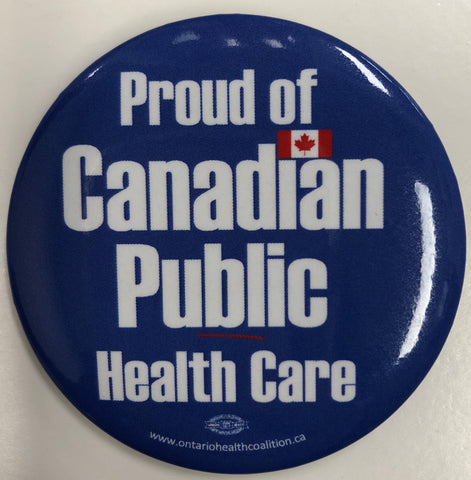 Please specify in special instructions if you would like to pick up the item or have it shipped and pay for shipping on arrival. Shipping is NOT free.
These 2.25" buttons are a fabulous way to show your pride in our Canadian Public Health Care!
Product available for pickup at the Ontario Health Coalition office, 15 Gervais Dr, Suite 201 or shipped C.O.D.